I get to Show Off myself today!
You know how I've been taking cake decorating classes? Today was my second class, and we got to do an actual cake! Not too shabby for my second class, huh?!
We were given the option of doing one of the standard pictures like a fish or cupcake, but you know my little vanilla bean girls were not gonna go for that! They went through all their coloring books and came up with a caterpillar and a rubber ducky! I did the caterpillar and my mom-in-law did the rubber ducky! Too stinkin' cute, right?!
I've been thinking that I should start doing some posts on all the little tips and tricks that I've been learning as we go along so that you guys can try too! Sound like fun?! I'll start working on that soon!
For now though, it's SHOW OFF SUNDAY!!
Lets check out some great projects from last week!

Witchy Sign






Globe Table

Don't forget to grab a button if you've been featured ladies!
And now onto this week's greatness! I can't wait to see what you have for us ladies!
To link up:
* Be a follower of Vanilla Bean
* Grab a button and provide a link back
* Link to your direct craft post URL and not just to your blog or etsy page
* Please link as many projects as you'd like, new or old, we love to see great ideas!
* Take a few minutes to visit your fellow bloggers and leave some comment love!
You know we all love it!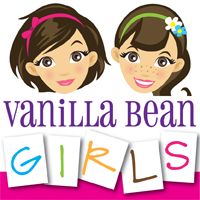 It's time to show off ladies!
Link up your amazing projects below so we can all be inspired!